WELCOME YOU TO OUR OFFICE!
Now offering TMS treatment
30343 Canwood Street, Suite 104, Agoura Hills, CA : 91301.
Outpatient appointments are available by calling the office at
(818) 706-9300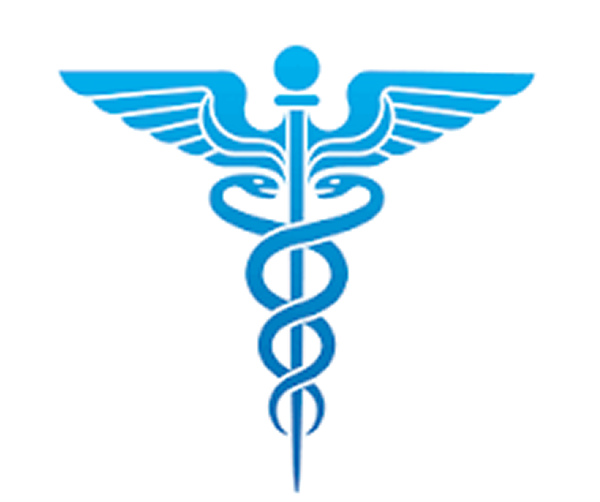 About D S Mac MD
Dr. Mac is a graduate of Delhi University and did his residency in adult psychiatry at Kansas University Center. He further finished his Child and Adolescent psychiatry fellowship at the Kansas University center. Following the education, Dr. Mac has had medical directorships at various hospitals including: St. Lukes Hospital and Charter Hospital in Phoenix, Fairfax Hospital in Seattle, and Pine Grove Hospital and Gateway's Hospital in Los Angeles, CA.
Dr. Mac specializes in the psychopharmacological treatment of Children, Adolescents, and Adults. Currently Dr. Mac is in a private practice at:
30343 Canwood Street, Suite 104, Agoura Hills, CA : 91301.
Disclosures
Appointment Cancellations/ Missed Appointments
Scheduled appointments are reserved especially for you. If an appointment is missed or cancelled with less than one business day notice, you will be charged $100.00 for that appointment. Repeatedly not showing for appointments could result in discontinuing further care.
Pregnancy
Many prescription drugs are potentially toxic to the fetus. If you are treated with medications here, please let your doctor know if at any time you think you may be pregnant or if you are not properly protected.
Driving and Operating Machinery
Many psychiatric medications can affect your level of alertness or your speed of reflexes. Please exercise extreme caution when driving or operating machinery if you have recently been started on a new medication or if your dose was recently changed.
Non FDA Approved Medications
Many psychiatric medications are not approved by the FDA to be used in children and adolescents. Also the medications may not be FDA approved for usage in that particular psychiatric illness. These medications may still be used secondary to the doctor's experience and usage in the community.
Returned Checks
There is a $50.00 fee for any returned checks
Insurance Billing
It is our policy to bill insurance carriers for our patients. Patients/Responsible Parties are responsible for all charges whether or not they are covered by your insurance including deductible and co-payments when applicable.
Payment Policy
Dr. Mac requires payment for in-office services at the time services are rendered for all services not covered by insurance. Payment may be made by cash, or credit card. Telephonic appointments must be prepaid by cash. As patients are expected to maintain a zero balance our office does not send patient statements on a regular basis. Unpaid accounts over 90 days old are routinely reviewed for submission to our collection agency.
Frequently Asked Questions
How do I make an appointment?
You can make an appointment by calling the office at (818)706-9300
Are Emergency appointments available and when?
In case of an emergency you can get an appointment in 24 hours by calling (818)706-9300.
How do I get an authorization from my insurance company to see Dr. Mac?
Listed on your insurance card should be a telephone number marked member services. Give your insurance company a call and let them know you will be seeing Dr. Mac. They will give you an authorization number, which you will need to bring to your appointment.
What are the ages that Dr. Mac will see for an appointment?
Youngest being 5 years of age to 65 years.
What if I don't have insurance?
Credit cards and cash for the initial appointment and for the follow up appointments we can accept credit cards or cash.
Do you offer TMS?
Yes , we offer TMS ( Transcranial Magnetic Stimulation ) as a treatment alternative at the office . TMS is a non invasive procedure used to magnetically stimulate the brain to help improve depression . TMS is used to treat depression in patients who have failed medication treatment. Most insurance plans pay for TMS treatment.
Does Dr. Mac do therapy too?
No, Dr. Mac does not do therapy. Only medication management, but we do have a Psychologist in our office that is available for therapy by scheduling an appointment with him.
What type of Diagnosis does Dr. Mac specialize in?
Dr. Mac specializes in medication management of all psychiatric illnesses. For example, but not limited to:
Major Depression
Attention Deficit Hyperactive Disorders
Attention Deficit Disorders
Bipolar Affective Disorders
Schizophrenia
Autism
Anxiety Disorders
etc..
Do you prescribe medical marijuana?
No. We do not.
How long has Dr. Mac been in practice?
Dr. Mac has been in private practice and various administrative positions since 1986.
What are your office hours?
Monday to Friday 9 AM to 5 PM.
Insurance
Accept all PPO insurances
Confidentiality
In general, we must have your written release to provide information to others. Exceptions in which we may be compelled by law to break confidentiality of your medical records includes serious danger to yourself or others, suspected child abuse or elder abuse, inability to meet basic needs such as food or shelter, or a court order. State law allows clinical information to be exchanged with other doctors without your consent for continuity of ongoing medical care.
Your health insurance may request information in order to determine if they will cover your services. Your insurance company may also require disclosure of your diagnosis when laboratory tests are ordered.
Parents and custodians may share in the confidentiality of a minor. Generally this requires further discussion.
Frequently, immediate family members will call and ask for information. If, in good faith, we believe your family member already knows that you are being seen at our clinic, we will generally acknowledge that fact. Beyond that, we usually ask that information for family pass through you or are passed on in your presence.
Please indicate the phone number where we may call and leave information for appointment reminders and to contact you for other clinical concerns.
Get in Touch with us
Still have Questions? Contact Us using the Form below.
Please write: Our Office:
30343 Canwood Street, Suite 104, Agoura Hills, CA 91301.
Speak to Us
(818) 706-9300